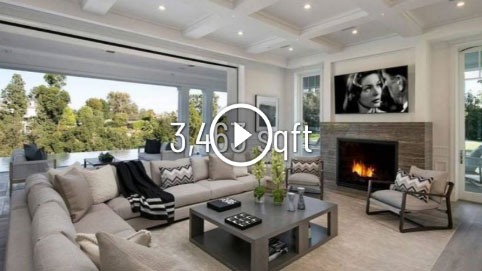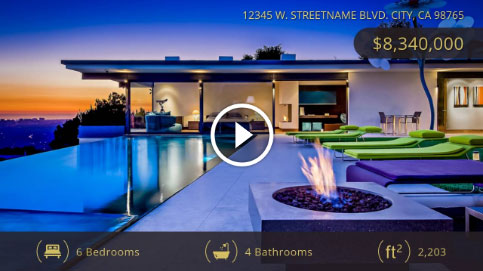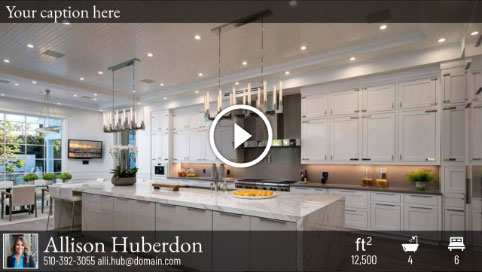 Bloxium is a simple, yet powerful video creation REST API. Use it to automatically generate thousands of custom videos for your business or clients.
The Bloxium video creation API is the engine behind popular video creation websites like MakerMoon.com and AgentCut.com.
Sign up to get your API key >
What can I generate ?
We specialize in short videos for social media, real estate, web marketing and advertising. Here are a few examples of videos automatically generated using the API :
How Does it Work ?
Create a Template

Use our video editor to create a video template you want to customize using the API.

Get Template's JSON

Generate a unique JSON representation of your template. This JSON object contains all the values you can customize.

Generate a Video

Generate a new video, by sending your template's id and customized JSON to the API.
Pricing
Pay per video rendering, with no up-front fees and no minimum fee. Pay as you go pricing frees you from the cost and complexity of planning and purchasing capacity ahead of your needs.
We Create Videos For
Most of our clients fall in one of the following categories:
Photo & Video Apps

Real Estate Firms

Marketing Agencies
Top Features
These are the most requested features by our clients.
Simple REST API
Ratios 16:9, 1:1, 9:16
Special text effects
Build your templates
Online manual editors
Webhook callback
Progress tracking
Premade scenes
Audio tracks
Royalte free images and icons
Highly customizable
Video background loops
Post to Facebook
Embedable players $
Hosted videos URLs $
Custom designed templates $$
Custom feature development $$$